"In Session" is an ongoing series showcasing specially selected artists who perform exclusive sets for Get Ready to ROCK!
Latest sessions
Sunday 5 April 2020
JOSH TAERK
The Canadian singer songwriter played an exclusive set for Get Ready to ROCK! as the perfect antidote to the world virus pandemic.
---
Sunday 21 July 2019, 21:00 GMT
RITCHIE DAVE PORTER
Plays The Blues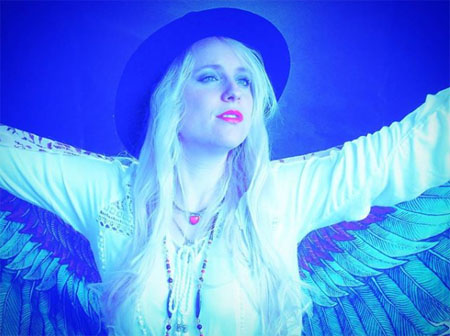 ---
LOUISE STEEL
Acoustic session from Louise and Andrew Dunmore
Louise Steel's first major inspiration was the song 'What You're Made Of' by Lucie Silvas. Her other influences include Jim Steinmann and Bonnie Tyler. Her debut album 'Heartstorm' was released in September 2017.
---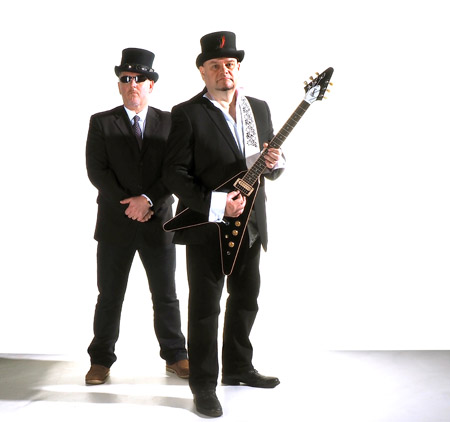 GEOFF CARNE & THE HATZ
Acoustic session from dynamic blues/rock duo
Geoff Carne has released several solo albums but more recently teamed up with drummer Mick Hatz. Together they released their second album – Get Close – in 2016. They gig regularly including trips to Nashville as well as nearer home.
Broadcast history
Tuesday 22 August, 21:00 (Sunday 27 August, 21:00 repeat)
---
Previous sessions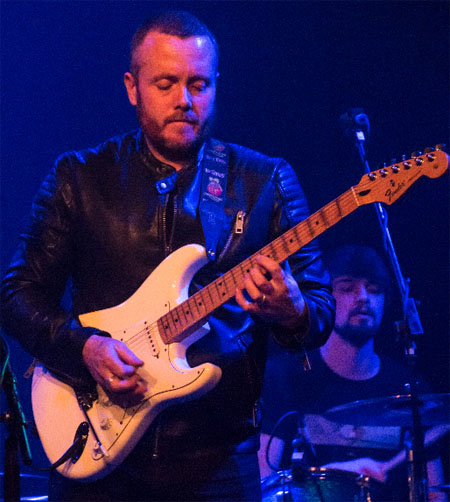 BRENT HUTCHINSON
Acoustic session from blues rock guitarist
Highly-rated blues rock guitarist, Brent played in the band Planet Graffiti (2009-13) and has since pursued a solo career most recently with his own band.
Broadcast history
Sunday 4 June, 21:00 (Tuesday 6 June 16:00, Thursday 8 June, 21:00 repeat)
---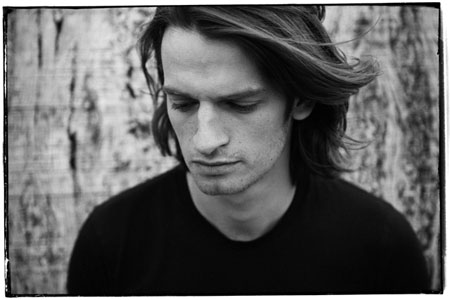 ROBBIE RANSOM

Sunday 4 September 2016, 21:00 (Tuesday 6 September 16:00, Thursday 8 September, 21:00 repeat)
Exclusive session from singer songwriter
Robbie's debut EP – 'Rocks In My Pocket' – is now available. The songs on the EP deal with personal experiences, from family ('I Am Thunder') to the meaning of life itself ('Man Alone') and 'Symbol Of The Night' details a fox's solitary struggle for survival.
Although hailing from London, Robbie's sound is influenced by American rock and artists such as Neil Young and The Doors.  His debut album is lined up for autumn 2016 release.
---
CHRIS GRAY
Chris introduces his new album 'Diamonds In Your Tree'

Chris' debut album – Diamonds In Your Tree – was released 6 April 2015 via the Sunn Creative label and displays his bluesy, melodic folk-rock – a style that has drawn comparisons with many of his influences, including Elliott Smith, The Las, Ocean Colour Scene, Ray LaMontagne and Fleetwood Mac.
Gray regularly performs live as both a solo acoustic artist and with his band, opening for Roger Daltrey, Peter Green, The Coral, The Charlatans, John Power, Status Quo, Matt Cardle, Feeder, Turin Brakes and headlining festivals such as the Deep South Festival.
---
THE DOWLING POOLE
Three tracks from the highly-rated pop rock duo, Willie Dowling and Jon Poole
The Dowling Poole is a new band formed by singer-songwriters and multi-instrumentalists Willie Dowling (ex Honeycrack/Jackdaw4) and Jon Poole (ex Cardiacs).
Both Dowling and Poole have earned solid reputations as writers, session musicians and producers, writing songs, recording and touring with a number of different groups and artists.
Influenced by pop masters such as XTC, Blur, 10cc, The Kinks and The Beatles, The Dowling Poole debut album 'Bleak Strategies' is an eclectic and contemporary sounding mix of semi-psychedelic pop, somehow quintessentially British-sounding, laced with harmonies and a multitude of influences from the best of 50 years of rock and popular music.
The band's new single 'A Kiss On The Ocean' is released on 1 December.
Album review/interview link
Gig review (September 2014)
---


JOHN ILSLEY
Three acoustic tracks from the Dire Straits bassist/vocalist
John Illsley was a founder member of Dire Straits and remained with that band until their eventual break-up in 1995.  He made a significant contribution to shaping the band's sound.
John released his first solo album – 'Never Told A Soul' – in 1984 and has since released five more including the latest 'Testing The Water' (2014).
He's promoting the new release in the UK on tour (October 2014).
Album review (and interview)
Artist website
---


EUPHORIA AUDIO

Euphoria Audio are the latest band to play an exclusive acoustic session in the 'In Session' series for Get Ready to ROCK!  Their set goes out for the first time on Sunday 14 September at 21:00 and is repeated during the week.
In the past few years the band have worked closely with producers Stuart Epps (Oasis, Jimmy Page) and Steve Levine (Culture Club, The Beach Boys).
After an appearance at the annual industry event MuseXpo event, they returned to Los Angeles in late-2010 to work with record producer and songwriter Jeff Blue (Linkin Park, Korn) and record producer Brandon Friesen (Nickelback, Sum 41) on their 4 track EP, which includes the tracks "Speechless", "House On Fire", "By My Side" and "3 Seconds".  This has led directly to their self-titled debut album which is released in September 2014.
Get Ready to ROCK! wrote: "Euphoria Audio hail from Wakefield in Yorkshire although listening to their debut album you'd be mistaken for thinking they were a US band used to playing arenas…These boys know how to take classic melodic rock sounds (there is a whiff of Def Leppard in the guitars at times) and update them making it perfect for a younger rock crowd (and their parents as the music is very accessible)."
The band launch the new album in a special showcase gig at The Barfly, London, UK – on Friday 3 October.
Euphoria Audio consists of members Matt Shirty (lead vocals), Ben Lloyd (guitar/ vocals), Ben Hughes (bass) and Josh Hughes (drums/ vocals).
---
THE RISING

The Rising emerged from the ashes of another band, EXIT who released several well-received EPs and were championed by the likes of Kerrang magazine.
With a desire to move away from the more overt rock and roll mannerisms, the band reduced to a trio – singer Tristan Harris, guitarist Chris Logan and bassist Andy Morgan – and The Rising were born.
Their debut album 'Coming Home' was recorded in Belfast, Nashville and Los Angeles, by several different producers, among them Grammy Award-winning engineer Hank Williams, renowned for his work with  Urban and Swift, as well as Brad Paisley.

Artist website
---
PICTUREHOUSE
PictureHouse recently reformed after a ten year break. They released three studio albums during the period 1996-2003 and enjoyed great success touring with the likes of The Corrs, Meat Loaf and Bon Jovi.  They reunited in 2012 and released 'Evolution' in Ireland in 2013.
This latest album is released in August 2014 by Cherry Red Records.  PictureHouse have collaborated with Lasse Anderson, son of ABBA's Stig Anderson to fashion a classic pop album with irresistible melodies and sense of purpose.
---
TOM FULLER
Tom has worked with hit producer Rick Chudacoff, who over the years has helped create the Tom Fuller Band's unique sound. Fuller released his debut album 'Chasing An Illusion' in 2005, and followed-up with 2008′s 'Abstract Man' and 2011′s 'Ask', of which the latter Tom recorded with two of Paul McCartney's bandmates, Abe Laboriel, Jr. and Brian Ray.
'Freedom' is the new album from the Tom Fuller Band. Recorded in Nashville, Tennessee, and Chicago, Illinois, before being mixed at the historic FAME Studios in Muscle Shoals, Alabama, and mastered at London's legendary Abbey Road Studios, 'Freedom' features eleven songs about a life lived, built on a foundation of hard-earned wisdom, heartbreak, addiction, love, loss and hope.
---
LISBEE STAINTON
Lisbee features regularly in our Singer Songwriter sequence (Mon-Fri, 14:00).  Her latest album is 'Word Games' and she'll be promoting it via a series of dates from 15 March.
Lisbee originally launched her career in 2007, when she became the first unsigned singer-songwriter to play London's O2 Arena, performing two shows to 30,000 people.  Since that time she has gained many admirers and media attention including playlisting on BBC Radio 2.
In the Spring of 2011, as the finishing touches were being added to Lisbee's third album, 'Go', Paul Carrack invited her to be the main support act for his tour of mainland Europe, declaring Lisbee as "the new Joni Mitchell".  She has subsequently toured with Gretchen Peters, Seth Lakeman, Ben Montague and a series of her own headline dates.
---
MAGENTA
Five acoustic tracks from the award-winning prog-rockers
GRTR!'s Alan Jones wrote about their latest album – 'The Twenty Seven Club' – "…up there with the best work the band have ever produced, and, for me anyway, an absolute shoo-in for one of the best albums of the year."
---
FEDERAL CHARM
Three acoustic tracks from the upcoming blues-rockers.
---
MARTIN BARRE
Four exclusive tracks recorded recently by the Jethro Tull guitarist.
---
HENRY PARKER & the Velvet Loons
There's a buzz surrounding guitarist Henry Parker who releases a debut single on 15 September: 'Red Fox'.  He only picked up a guitar for the first time in 2006 but is already being feted by "those in the know" – Total Guitar magazine described him as a guitar legend in the making.
Previously, Henry Parker put together the 'Magical World' concept and invited various established musicians to collaborate, including Ray Fenwick (Ian Gillan Band), Clem Cattini (Tornados) , Neil Murray (Whitesnake), Colin Farley (Cutting Crew), Terry Pack (The Enid), Mark Stanway (Magnum) and Mike Hurst (legendary producer).
---
ALBANY DOWN 
UK-based blues rockers Albany Down have produced an exclusive acoustic session for GRTR!
The band's second album 'Not Over Yet' was released in April 2013 and has been gathering great reviews ever since.
The four-piece are based in Bedford and mix classic heavy rock with a bluesy edge. They formed in 2008.
---
FAY & LATTA
Yorkshire-based "electro-acoustic" duo Fay & Latta have recently produced an exclusive live session for GRTR!
Including new material and tracks appearing on their album 'Beauty In Chaos'. Get Ready to ROCK!'s Pete Whalley wrote: "…such is the strength of the songs, playing and achingly beautiful vocal performance that (Mik) Kaminski is merely the cherry on the top of an already perfectly baked and iced cake."
---
DANI WILDE
Dani Wilde is one of the rising stars of the UK blues rock/roots scene. Her three solo studio albums and live appearances have garnered glowing reviews including our own Pete Feenstra who wrote: "Dani Wilde is a crossover artist with big potential".
Dani's latest material is all about great songs with honest, soulful vocals. Our exclusive session was recorded with her current single – 'Loving You' – earlier this summer.